Will Bitcoin Recover – BTC Price Over $20k After Drop to $17.600
Over the weekend, Bitcoin price fell below the psychological $20,000 barrier. On Saturday, it fell to a low of $17,599, until it started to recover to around $20,000 on Sunday. On Monday and Tuesday, the price fluctuated above and below the $20,000 mark several times.
Risk assets have seen their prices battered as central banks around the world tighten monetary conditions to combat inflation. The cryptocurrency market is also struggling in the aftermath of crypto lending platform Celsius halting all withdrawals on its platform.
Over the previous week, the leading crypto Bitcoin has been trading in a narrow price range between $19,000 and $22,000. Both crypto and stock markets have struggled to recoup any significant upward momentum as a result of a broader sell-off.
Expert Speak: Bitcoin to Recover Soon
The world's most valuable cryptocurrency has recovered marginally from Monday onwards, reaching a peak of roughly $20,898 on Monday, although it is still down nearly 0.14% in the last 24 hours.
Despite a considerable drop from its recent all-time high, many experts believe Bitcoin's price will eventually recover to above $100,000, describing it as a matter of when, and not if.
Shortly after Bitcoin's most recent all-time high in November, Ethereum's price surpassed $4,850, setting a new all-time high. Following the recent high, Ethereum has seen similar volatility.
Now, billionaire investor Michael Novogratz, CEO of digital asset investment firm Galaxy Digital, has told Bloomberg that Bitcoin will recover and is here to stay, despite the fact that the market is still bearish.
Assets that rose on the basis of "cheap money forever," such as crypto and stocks, were under pressure as the Federal Reserve withdrew liquidity according to the billionaire.
Bitcoin price surpassed $60,000 for the first time in 2021 April, and the price movement since then has highlighted the cryptocurrency's volatility at a time when an increasing number of individuals are keen on getting in on the action.
The token swung rapidly up and down between a low point in July that dropped it below $30,000 and its most recent high point in November.
Bitcoin's value has fallen to approximately a third of what it was in November last year, as crypto investors move away from bitcoin and into less hazardous investments in the face of global inflation.

Should I Invest in Bitcoin for the Long Term?
Recent price movement hasn't indicated that a short-term turnaround is possible and Bitcoin will recover. A bigger picture, on the other hand, presents a structure that could give the market hope. Some investors may be debating if now is the right moment to invest in Bitcoin.
Furthermore, long-time crypto observers claim that the price reduction is the result of selling pressure from several sellers, rather than multiple corporate sellers. To pay off their obligations as swiftly as possible, they've turned to liquidation.
Price oscillations are to be expected for individuals who invest in crypto for the long-term utilizing a buy-and-hold approach. Experts say that large drops are nothing to be concerned about.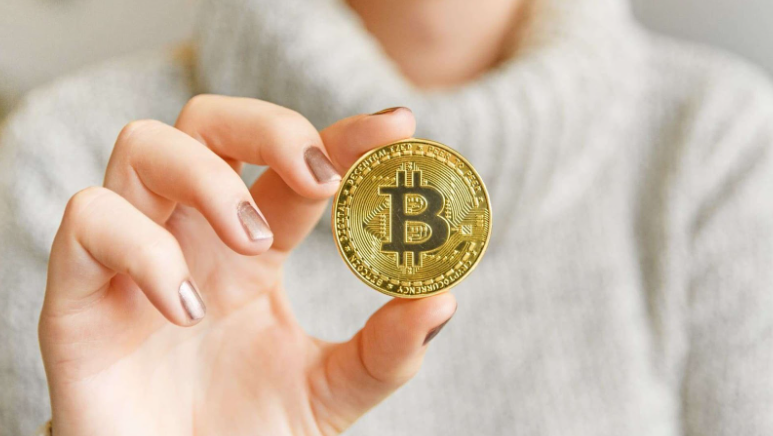 Cryptocurrency investments should make up less than 5% of your whole portfolio, according to experts.
The crypto market has shown that prices typically recover to previous all-time highs after a massive bull run. Bitcoin appears to be heading in that direction. After large market swings, retracements are usual, and Bitcoin is due for one.
Potential buyers on the lookout for a bargain should be aware that market changes are unavoidable, and they should expect more of the same in the future.
Prepare to lose much more money if you invest now when prices are still reasonably low. Again, only invest what you're willing to lose after you've taken care of other financial priorities such as emergency savings and traditional retirement accounts.
Buy Bitcoin Now
Your capital is at risk.
Read more:
Lucky Block – Our Recommended Crypto of 2022
New Crypto Games Platform
Featured in Forbes, Nasdaq.com, Yahoo Finance
LBLOCK Token Up 1000%+ From Presale
Listed on Pancakeswap, LBank
Free Tickets to Jackpot Prize Draws for Holders
Passive Income Rewards – Play to Earn Utility
10,000 NFTs Minted in 2022 – Now on NFTLaunchpad.com
$1 Million NFT Jackpot in May 2022
Worldwide Decentralized Competitions
Cryptoassets are a highly volatile unregulated investment product. No UK or EU investor protection.