Shopify Reveals Range of New Crypto Features
Key Takeaways
Shopify is now allowing customers and brands to connect through their crypto wallets.
Taking advantage of tokenization mechanics, the online store now offers merchants the chance to provide exclusive access to products and events to brand token holders.
The company is also providing convenient NFT minting and selling features which are compatible with Ethereum, Solana, Polygon, and Flow.
Share this article
Shopify unveiled a range of new features today, including the ability for online merchants to create "tokengated" stores designed to incentivize fans to hold brand tokens. 
The Avent of "Tokengated" Stores
Shopify is updating its platform to allow consumers and merchants to connect through their crypto wallets.
According to its website, Shopify is releasing a framework enabling merchants to launch "tokengated stores" to which fans can have early or exclusive access to, should they possess tokens from the particular brand. Limited edition merchandise, experiences, and drops were among the rewards suggested by the company to sellers to "incentivize" fandom.
The company is now also offering the possibility of minting and selling NFTs straight from the blockchain and onto the online store. A dozen NFT minting apps are suggested to smoothly complete the operation, with Ethereum, Polygon, Solana, and Flow indicated as the supported blockchains.
Furthermore, collaborations across merchants will now be possible, with tokengated stores being able to allow fans from other brands to have access to their own products for a "big release or special drop."
Shopify is a multinational e-commerce company, as well as a platform for online stores. More than 1,700,000 businesses were using the platform in 2021. This is not its first foray into crypto: it had already allowed its users to sell NFTs in its storefronts last year, and has recently integrated Strike to enable Lightning Network transactions.
Today's reveal was coordinated with the help of popular NFT collections including Doodles, Cool Cats and World of Women. Doodles co-founder Evan Keast is quoted as saying that the collection had "surprised [its] holders and [given] the ownership of a Doodle a whole new meaning" by partnering up with Shopify.
The upgrades had already been available in beta version but are now released for all customers. Other features, such as tokengated shops for mobile and in-store tokengated experiences, are currently being tested.
Disclosure: At the time of writing, the author of this piece owned ETH and several other cryptocurrencies.
Share this article
"That's Insane!": Jack Mallers Announces Strike Inte…
Strike CEO Jack Mallers made waves today in announcing that his company had partnered with Shopify, NCR, and Blackhawk.  Strike Announcements In the last speech of its first day, Jack…
Coinbase Commerce Opens up DAI to Shopify Users
Coinbase Commerce, the merchant-focused arm of the cryptocurrency exchange, has announced support for MakerDAO's stablecoin, DAI. The integration opens up e-commerce giants Shopify and WooCommerce to DeFi and cryptocurrency payments….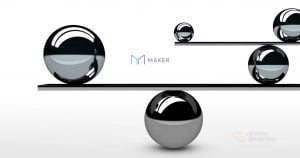 Bitcoin Is Now Bigger Than Bank of America, Netflix, and Shopify
Bitcoin is now worth $15,559 with a market cap of $288.3 billion, making it the 21st biggest asset in the world by market cap, according to Asset Dash.  Bitcoin Beats…