BTC to End the Year at $25,473
Bitcoin price prediction: BTC could still fall in price before the end of the year. This is according to a panel of cryptocurrency and Web3 specialists. They say that BTC is set to bottom out at $13,676 in 2022. This is before ending the year at around $25,473. 
These figures are according to the latest Finder.com Bitcoin Price Predictions report.
Martin Froehler, the CEO of Morpher, guesstimates that BTC will sink to $12,000. This is before recovering to $40,000 at the end of the year. "It's reasonable to expect to see more big projects fail in the next couple of months. Retail sentiment is at historic lows due to global economic uncertainty and inflation. Highly leveraged miners, who just had to digest the China exodus, will capitulate and increase the downside pressure even more. We will see even lower Bitcoin prices."
Bitcoin's downturn is a reflection of the broader market. In line with this, 77% of panelists agree that an official 'crypto winter' has hit.
70% of the panel say this is due to global interest rate hikes, the Terra LUNA implosion (68%), and fidgeting with the balance sheets by central banks (47%). Another factor is rising inflation (40%).
Bitcoin Price Prediction and the Crypto Winter
How long will the crypto winter last? 29% of the fintech panel think the market will recover this year. 46% say it will hang around until 2023. 24% say it will drag on until 2024.
Paul Levy is a senior lecturer at the University of Brighton. He thinks the crypto winter will stick around until the second half of 2023. His prediction for BTC is $15,000 at the end of this year.
"Bitcoin will likely bounce back in 2023 which may actually lead to inflated expectations and further instability. Much of course depends on world events such as the war in Ukraine and its own ongoing impact on global confidence."
Vetle Lunde is an analyst at Arcane Research. He thinks that the BTC bottom will be at $13,000, but rise to $20,000 by year-end.
"Interest rate hikes and balance sheet tightening forced the initial downward pressure in an environment of high correlation to US equities. The Luna/UST collapse had an enormous impact on various funds and lenders, causing contagion and the collapse of 3AC. Further tightening and unwinding of bad crypto debts will create sobering times onwards, and investors should buckle up for more difficulty."
The Big Wait
Asher Tan is the CEO of CoinJar. "Starting with the macroeconomic shift towards higher interest rates, a move whose depressive effect on asset prices around the world then exposed the dangerous practices being engaged in by CeFi yield providers. We believe it will take many months for the dust to settle, during which time it will remain difficult to find new bidders to drive sustained upwards momentum."
Dr Dimitrios Salampasis is the Technology director at Swinburne University. "The current crypto market is suffering from contagion due to the high interconnectivity and the lack of proper regulation. What [we] are also observing is that numerous quasi-DeFi and quasi-CeFi schemes are unable to deliver, showing how weak the foundations of the entire crypto marketplace are. Moreover, we are observing that crypto is indeed susceptible to external market and economic forces. In general, a number of prevailing narratives are getting reverse-engineered."
Bitcoin Price Prediction Adjusted
The average price predictions of the panel for BTC have plunged this year. In April of this year, the panel thought Bitcoin would be worth $65,185 by the end of 2022. The average prediction has plummeted by 61% in just a few months. 
But, the 2025 and 2030 price predictions have declined less dramatically. They remain above BTC's all-time high of nearly $70,000.
Bullish longer-term price predictions remain across the panel. 50% now say it's time to buy BTC (down from 67% in April). 40% say hold. 10% say sell.
Role of Bitcoin
42% of the panel consider BTC as a risk asset. 42% say BTC is a store of value.
Ben Ritchie is the managing director of Digital Capital Management. He is among those who consider BTC to be a store of value. He predicts Bitcoin to be worth $200,000 by 2025. And in 2030 it will be worth $400,000. He says BTC can be used as an inflation hedge. But this is on a longer time scale than other asset classes or gold.
Charles Morris is the chief investment officer at ByteTree. He says that BTC is a risk asset, but it will still be worth $250,000 by 2030. "Bitcoin is almost a pure risk asset, almost opposite to gold which is long-term risk-free."
Carol Alexander is a professor of finance at the University of Sussex. She thinks that Bitcoin will eventually fall in value. "Unlike many other established crypto assets, Bitcoin is purely speculative. It has no utility value for the development of Web 3.0."
Conversely, MD at Rouge International and Rouge Ventures Desmond Marshall says, "BTC is the only one that could be comparable for a safe haven asset (like gold)."
University of Canberra senior lecturer John Hawkins gives a below-average BTC price prediction of $10,000 by the end of 2022. "BTC is clearly not a store of value given its price volatility. It is not a medium of exchange – almost no stores accept it. It is not a unit of account – the only things priced in it are other cryptocurrencies. So it is not money or really a currency, it is nothing but a speculative bubble in the process of imploding."
Bullish Predictions
Most fintech panelists are not negative with a Bitcoin price prediction. Panxora Hedge Fund's Gavin Smith thinks BTC will finish 2022 at $48,000. "The second half of 2022 [will] be characterized by declining pressure for higher rates combined with a negative real yield. These factors together should be constructive for Bitcoin price performance."
Founder of Finder, Fred Schebesta, predicts that Bitcoin will be worth $75,000 at the end of 2022.
"The market is currently fearful. However, the technology hasn't changed and is still strong. Bitcoin is following the downturn of other parts of the economy, but I have strong conviction that it will bounce back."
Joseph Raczynski is a Thomson Reuters technologist. "A perfect storm brought on a crypto winter blast. Over leveraged people/institutions, failure of several huge organizations and also stablecoins, pending regulation, macro inflation, and a natural cadence of the ebb and flow in the market have woken the polar bear. I think this bear is up for a shorter-term cycle, as the entire crypto world is more and more in hypercycles – which are going to be faster over the next 5 years."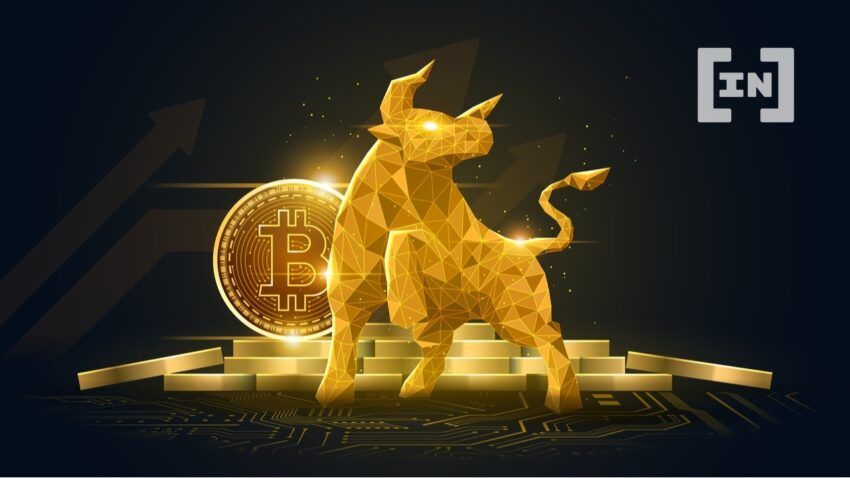 Clean Up of the Industry
Dr Iwa Salami of the University of East London said, "I believe it is necessary to weed out unscrupulous actors in the space, leaving robust projects standing at the end of it. It has also pronounced the need for the regulation of stablecoins, which are integral to the workings of the industry, its further growth and credibility."
Niraali Patel at CryptAM, says, "We must think about the long-term implications of Bitcoin and Proof-of-Work cryptocurrencies. Once mined, this will be the next main store of value as gold once was. The halving is set to occur in 2024, and this will, by definition, increase the USD price of Bitcoin by quite a bit. For this reason, I believe this is the time to buy. Once the halving happens, BTC will be worth at least $100,000."
CEO and co-founder of Router Protocol Ramani Ramachandran says, "If we have learned anything in the past, it is that Bitcoin will have its next run after that halving, which is due in 2024."
Got something to say about Bitcoin price prediction or anything else? Write to us or join the discussion in our Telegram channel. You can also catch us on Tik Tok, Facebook, or Twitter.
Disclaimer
All the information contained on our website is published in good faith and for general information purposes only. Any action the reader takes upon the information found on our website is strictly at their own risk.